As predicted by the Wall Street Journal that the Asian Stock Market would experience a massive gain due to the Diwali season, the news came as a bolt from the blue this evening. The Indian behemoths like Bharti Airtel, Tata Motors, Adani, Axis Bank, etc. Contributing to the rise with few of the companies that are mentioned in the list faced a fall that led to the rise in the indices of the other companies like Tata Power, Tata Motors and Bharti Airtel.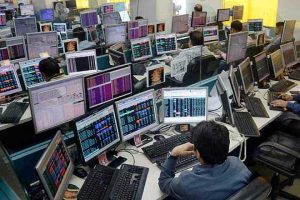 The benchmark indices that were in the process of increasingly high due to the commencement of the festival of lights proved to be beneficial to the stakeholders. The benchmark measured the performances of the funds by using the various indices that are not set by the Board of Stock Exchanges or the National Stock Exchange; there are agencies that are specialized to perform the activities of setting up indices. The Nifty holders came out to be more profitable when compared to the others like that of Sensex.
The buyers who bought shares with Tata and Bharti Airtel now are basking in success. The reason for the hike in the shares can be stated as the partnership between Bharti Airtel and Tata that has been making the headlines for the past few days. The Bharti Airtel and Tata sons had earlier signed an agreement on the lines of telecom. Now, Airtel which is leading in providing directly to Home (DTH services) followed by Tata Sky and Dish TV.
There are also speculations doing the rounds that the companies are planning to buy shares to produce DTH services combinedly, and this seems to be the reason behind the unchanged in the number of shares. The point also saw a major rise in the steel, infrastructure and the global companies with the news making rounds that the steel giants in India are all resolving their issues in repayment of loans and has adopted new strategies to double up sales.
The shareholders were clear about not buying shares from companies that are under the insolvency proceedings from the National Green Tribunal and those which had cases filed under the Insolvency and Bankruptcy act of 2016. The stock buyers who clearly chose to invest in the stocks that were held by the nifty came out to be successful as they had thoroughly analyzed and bought shares and so now they can sell them at higher prices to make more profit.