Uber is no longer a newcomer in the Indian markets. The company has an impressive presence in India, and despite a limited number of cities, they are doing quite well here. The company, in November 2016 rolled out a feature for the US markets, which allowed them to compliment their Uber Drivers. That feature is now rolling out in India as well. Indian users too, can now compliment their Uber driver using this feature.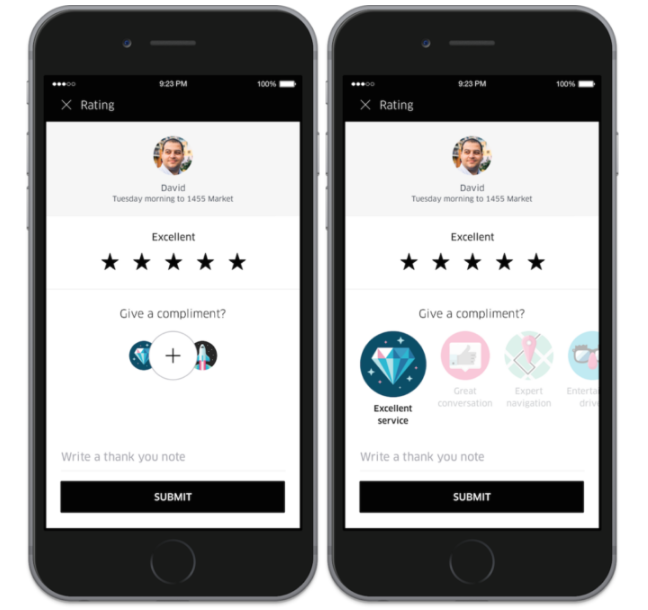 This is indeed a good feature from the company which will motivate the drivers. While users are quick to complain about the drivers on social media and on various other platforms, the company also wants appreciations to be heard. Riders can now appreciate this good behavior with Uber Compliments feature. After the ride is over, and if a user finds the Uber driver to be well behaved and friendly, they can now 'compliment' the driver using this new feature.
After the compliment is sent, the drivers would now get a notification along with a badge on their app. Different compliments such as expert navigation, great music choice or excellent service get a different badge. This is a nice feature from Uber which will help the users express their gratitude to their Uber driver in a better manner, as well as keep the drivers morale boosted. India being a country where drivers tend to drive for as long as 14 to 16 hours on the trot, this is a good feature that will keep them motivated.
We all have a this-one-time-I-met-an-Interesting-Uber-Driver story. Now, before you tell your friends about how awesome this Uber driver you met was, you can tell it to the driver himself with your Uber Compliments. "Last month, we launched community guidelines with the objective of encouraging mutual respect and we are now excited to introduce 'Compliments'," Pradeep Parameswaran, Head, Central Operation at Uber India, said in a statement. "We hope our riders take a moment to express their appreciation by using this feature. It will encourage our driver partners to do even better!" he added.